Sampie's life & work
through the eyes of his family
To sum up Sampie Terreblanche simply as a 'maverick' intellectual would perhaps be unfair. His progression from an Afrikaner nationalist to an advocate of its demise to an ANC supporter to a fierce critic of the ruling party was certainly spectacular and often dramatic. But each step in his fifty years as public intellectual and political economist was preceded by deep soul-searching and intense discussions with his close friends and family about how to best serve the common good.
Sampie may ultimately be remembered for his fearlessness in speaking truth to power, and a public intellectual who constantly reminded apartheid and post-apartheid South Africa of the injustice inherent in economic inequality. It did not matter whether it was the apartheid government during the era of turbulent clashes under former presidents John Vorster and PW Botha or the ANC government whom he accused of selling out its own marginalised constituency. His harsh judgement came fifteen years after he eagerly participated in unofficial "talks about talks" with the then banned ANC in exile, paving the way for formal negotiations and a political settlement.
His critique of the ANC's economic policy was long in the making as Sampie wrestled over his extensive academic career as a political economist with apartheid's economic injustice, which he came to fear, may theoretically be too entrenched to overcome without a tearing down of elite structures. This theoretical perspective was paralleled by his intense involvement in processes that marked the attempted transition out of the morass of racial capitalism.
Sampie Terreblanche remembered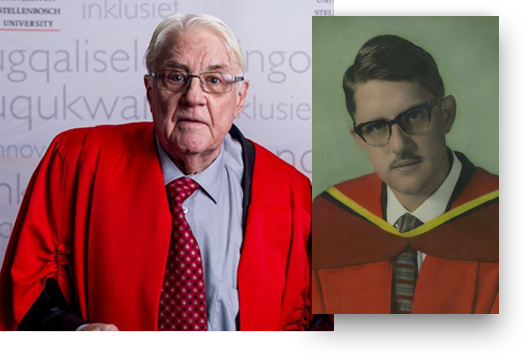 About Sampie Terreblanche
Sampie Terreblanche was professor emeritus at Stellenbosch University, who also spent time at Harvard and the University of the Free State. His work as a political economist and public commentator over 60 years was marked by sharp and controversial shifts to the left of his Afrikaner nationalist roots. Sampie served on several public commissions and as deputy chairman of the SABC. He authored 13 books and hundreds of papers and public lectures, with a focus since the 1990s on inequality and its underlying wealth problem. Among many awards, he received three honorary doctorates.
I still remind myself, and often others, of the truths he so brutally honest brought home to my generation of over protected, naïve & white students. Without him I still would not have understood the realities of our economy and society. Apart from that he was an absolute character with a joy for life that got us all to class every day.
Hy't ons lief gemaak vir Ekonomie – geleer uit die boks dink, denke gestimuleer en het dit reggekry om Vrydagmiddag-2nm klasse vol te hou!
Ek sal Prof Sampie nooit vergeet nie. Hy was altyd bereid om met jou te gesels voor en na die klas. Sy idees daai tyd was "liberaal" vir ons plattelanders. Maar dit het die saadjie geplant om te dink oor wat werklik in Suid-Afrika aangaan en die onregverdighede wat in ons land gebeur het en nou nog steeds gebeur. Sy idees dat geen groep mense beter as ander is nie en die ekonomiese uitbuiting van sekere groepe en die bevoordeling van ander. Rus in vrede Prof. Groete en dankie vir die ervaring.
Most dynamic and thought provoking lecturer
Inspirerend tot my denke en vak-, beroep- en loopbaankeuses; in later jare ook my promotor.
Sy passie vir sy vakgebied en sy entoesiasme in die klas.
Sy lesings en insigte bly my steeds by ten spyte van die meer as 20 jaar sedert ek dit bygewoon het.
Hy het altyd met soveel geesdrif !! klas aangebied dat dit altyd jou geboei het.
Deeglik maar ook goeie storie verteller. Elke klas so bietjie teater.
Prof Sampie het jou laat dink oor sy vakgebied maar ook oor hoe dit Suid-Afrika as geheel beïnvloed.
Sy toekoms visie oor die noodsaaklikheid van herverdeling van welvaart in SA
Met passie en feitlik fundeerde inligting oor sy vakgebied, met student gedeel.
Het julle regtig 'n antwoord nodig? Hy is 'n legend.
Beste in alle opsigte; eerlik en direk
He was interesting, very interesting. In those days that was not that common or perhaps I was too ignorant.
Het op die Wiehan kommissie gedien – as ek reg kan onthou – was dus baie prakties met goeie voorbeelde . Het n student verstaan – kon redeneer – het voorstelle en teen voorstelle gemaak . Jy het hom nie geflous nie .
Eers jare later het ek besef hoeveel hy my geleer het sonder dat ek dit besef het. Hy was n wyse man met geweldige insig wat sommige van ons nie altyd dadelik begryp en waardeer het nie. Soos ek nuus gelees het in die jare en dekades daarna het ek telkens weer sy klasse en besprekings onthou, en soms met 'n skok besef hoeveel hy werklik werd was in my studies, soveel meer as wat ek ooit ten tye daarvan sou toegee. Inteendeel, hy was moontlik nie eens op my lys van gunstelinge toe nie, maar met retrospek kan ek beslis sê hy was die beste dosent wat ek ooit gehad het.
True expert, gifted teacher
Motivational, briliant lecturer
Ongelooflik interessant, wel voorbereid, wel belese, ernstig dog met sin van humor
Altyd passievol en hoogs onderhoudend … "aan sy lippe gehang". Onder die bestes het hy uitgetroon!
Hy het student en die status quo deurlopend uitgedaag en geforseer om krities te dink. Hy was baie passievol oor sy vakgebied. Hy wou nie vir ons leer hoe die ekonomie van die dag lyk nie, maar hoe die ekonomie van die toekoms kan en behoort te lyk.
Sy alternatiewe siening vd ekonomie het die klas interessant gemaak.
Hy was energiek met 'n passie vir sy vak.
Impak op my siening, sy ongelooflike passie, sy inbors & intellek.
Hy was 'n meester op sy vakgebied en het belanggestel in die studente en hul persoonlike omstandighede. Hy het selfs op sy droë manier dikwels tyd gehad vir 'n grappie in die klas. Hy het op ons gradedag, sy studente elkeen persoonlik gelukgewens, die mans met 'n stewige handdruk en die dames elkeen met 'n soen.
Hy het my denke gestimuleer vir beter of slegter, in my geval beter, hy het my denke oor die politisering van die Ekonomie beinvloed en my denke verander oor die rigting wat ons land polities en ekonomies moes beweeg, hy het my beweeg vanaf n apatiese houding na n aktiewe houding. Hy het my geleer om te onderskei op wat regverdigbaar is en op wat nie regverdigbaar is op grond van ekomomiese beginsels.
Prof Terreblanche het met oorgawe die politieke toestande in wêreld ekonomieë ingeweef en in my tyd was as animate spreker, kenner en pedagoog briljant. Sy klas aanbiedinge was van so aard dat selfs nie-ekonomie studente sy klas bygewoon het net om hom te hoor praat. In 80's was sy "Brazil" klas alombekend by studente uit alle rigtings!
Passie, energiek en ver voor die regering!
Hoewel ek nie veel van Ekonomie gehou het nie was die Prof se lesings net van so n aard dat mens skoon meegevoer geraak het . Hy was in daardie stadium na my mening n kenner op sy vak gebied.
Hy het baie wyd en in praktiese terme gedoseer m.b.t. jou hedendaagse ekonomiese omgewing, asook die sosio-ekonomiese impak sowel as die maatskaplike verantwoordelikheid van die Kapitalisme en Vryemark-beginsel-ekonomie, soos alleen deur die Staat en Regering ingestel en bestuur sou kon word. Dit was spesifiek t.o.v leiding gee en visie verskaf deur leierskap vir Makro-ekonomiese ingryping, wat alleen deur die Staat in n Vryemark-omgewing verskaf sou kon word, deur belasting-betaler geld daarvoor aan te wend, aangesien dit nooit in terme van winsmotief deur die gewone "onderneming(s)" se deelname sou geskied nie. Die feite tot ons beskikking in die Suid-Afrikaanse ekonomiese en maatskaplike omgewing vandag (46 jaar later) is n bewys dat hy korrek en reg was oor hoe hy die korrekte Bestuur van die Landsekonomie vanuit sy ekonomiese oogpunt beskou het.
Hy het Ekonomie met passie aangebied, was goed voorbereid, en het studente uitgedaag om te dink oor die inhoud van die lesing. Hy het my denke verander oor Ekonomie en Politiek. Sy klasse was lewendig (vermaaklik) en het debat uitgelok.
Hy het jou gedwing om te dink in sy klas en die huidige te challenge.
Changed my way of thinking forever. Instilled a hunger to learn more that has never left to this day.
For his immense knowledge and insight and ability to provide context.
'N Wysheer, met standpunte wat my belangstelling en liefde vir die vakgebied gestimuleer het.
Sy kennis en visie, en was anders.
Sampie authored thirteen books between the 1960s and 2014
Terreblanche, S.J. Die Industriële Groeiproses 1770–1940 ("The Industrial Growth Process 1770-1940"). Kosmo-publishers, Stellenbosch, 1967, 320 pages. A book in Afrikaans comparing processes of industrialisation in Great Britain, France, Germany and the United States.
Terreblanche, S.J. Die Doelwit van 'n Hoë Ekonomiese Groeikoers ("The purpose of a high economic growth rate"). Academica, Pretoria, 1973, 142 pages. A book in Afrikaans which is a critical analysis of a high economic growth rate as the sole purpose of an economic system.
Terreblanche, S.J. Vernuwing en Herskikking ("Renewal and Realignment"). Tafelberg, Cape Town, 1973, 167 pages. A book in Afrikaans making a plea for comprehensive political and economic reform in South Africa.
 Terreblanche, S.J. Chroniese Gemeenskapsarmoede ("Chronic community poverty"). Tafelberg, Cape Town, 1977, 1861 pages. A book in Afrikaans on the phenomena of a sub-culture of poverty among the Coloured population group. It was written after Sampie served a three year-term as member of the 'Erika Theron' Commission investigating matters concerning the Coloured population group (1973-1976).
 Terreblanche, S.J. Die Wording van die Westerse Ekonomie ("The Making of the economic order of the Western World"). Academica, Pretoria 1980, reprinted in 1982, 307 pages. A book in Afrikaans presenting a systemic modeling of the economic and political history of the Western World since 500. In the final chapter a "model" developed to demonstrate why South Africa cannot resist the process of modernisation and democratisation.
 Terreblanche, S.J. Politieke Economie en Sosiale Welvaart ("Political Economy and Social Welfare"). Academica, Pretoria, 1986, 349 pages. A largely philosophical book in Afrikaans on the purpose of the political and economic systems of a country. In the final chapter the analysis is applied to the South African case arguing that the political and economic systems of a country should not be used to promote only the interest of a white minority, but should be instrumental in promoting the interests or social welfare of the total population.
Terreblanche, S.J. Geskiedenis van die Westerse Ekonomie ("History of the Western Economy"). Academica, Pretoria and Cape Town, 1988, 161 pages. A narrative about economic systems from the Greek City States to the birth of Democratic Capitalism).
 Terreblanche, S.J. Die Geskiedenis van Opeenvolgende Ekonomiese Stelsels ("A History of Successive Economic Systems"). Southern Publishers, Johannesburg, 1994, 230 pages. A book in Afrikaans for first year students on the economic and political history of the Western world.
 Terreblanche, S.J. Political Perspective on past empowerment practices in South Africa. A research document commissioned by the Development Bank of Southern Africa for the Black Economic Empowerment Commission (BEECOM).
 Terreblanche, S.J. A History of Inequality in South Africa: 1652 – 2002. University of Natal Press, Pietermaritzburg, 2002, 494 pages (7 reprints). The book analyses the work of numerous historians on inequality and exploitation in South Africa. Over 1 000 citations in the academic literature. (See: http://kmmr.bookslive.co.za/blog/2015/07/03/sampie-terreblanche-the-anc-sold-its-sovereign-freedom-when-it-compromised-with-the-corporate-sector/)
Terreblanche, S.J. Lost in Transformation. 2012. KMM Review Publishing Company, Johannesburg, 144 pages. Shortlisted for Sunday Times Alan Paton non-fiction Literature Award 2013. (See: http://kmmr.bookslive.co.za/blog/2013/01/17/sampie-terreblanches-lost-in-transformation-looks-at-inequality-in-south-africa/)
Terreblanche, S.J. Verdeelde Land ("A Country Divided"). Tafelberg Uitgewers, Kaapstad, 2014. An extended version of Lost in Transformation, 211 pages.
Terreblanche, S.J. Western Empires, Christianity and the Inequalities between the West and the Rest, 1500 – 2010. Penguin Books, 2014. 562 pages. A longe duree analysis of the origins of global inequality and, among others, predicting the rightwing populism sweeping Europe and America today. (See: http://penguin.bookslive.co.za/blog/2014/08/25/sampie-terreblanche-explores-the-inequalities-between-the-west-and-the-rest-in-western-empires/)
Empires of Inequality - Review of Western Empires

Lost and found - Review of Lost in Transformation

Nathan Geffen - Review of Inequality book

Review of History of Inequality - Dollory

Lost in Transformation By Patrick Bond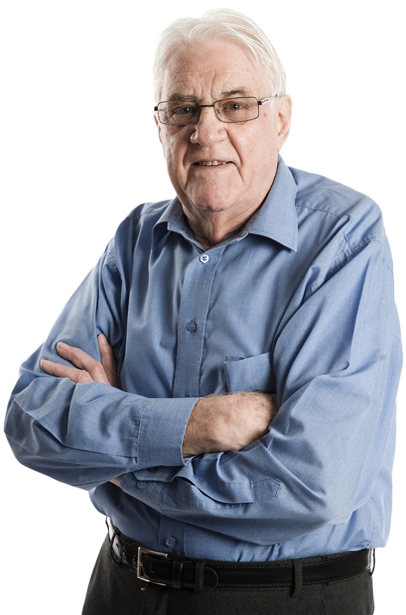 Continuing his work
Sampie Terreblanche's name will live on in the hearts and minds of students, social scientists, and perhaps even a few guilt-ridden politicians.
The Department of Economics at Stellenbosch University would like to build on prof Terreblanche's extraordinary legacy. An annual postgraduate prize for the best essay on the topic of inequality already carries his name. But we hope to do more. We have established a Sampie Terreblanche-fund that will be used for PhD bursaries on the topics of economic history, poverty and inequality, and institutional economics. If financially feasible in future, we also hope to establish a titled chair in his name.
If you would like to contribute to his legacy, please contact the Department by email or phone: 27 (0)21 808 2236.