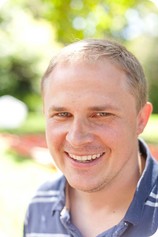 Contact
dieter2[at]sun.ac.za
+27 (21) 808-2242
CGW Schumann Building 420
My research focusses on microeconometric applications in the fields of Development Economics, South African Labour markets and Cliometrics (in the Dutch era of the Cape Colony).
Education
PhD (Economics) - ongoing, Stellenbosch
MComm (Economics) cum laude, Stellenbosch
HonsBComm (Economics & Mathematical Statistics) cum laude, Stellenbosch
Teaching
Econometrics 871
Publications
(with links to working paper versions)
Rising unemployment in a growing economy: A business cycle, generational and life cycle perspective of post-transition South Africa's labour market (with Rulof Burger), Studies in Economics and Econometrics, forthcoming, 2014
Settler skills and colonial development: the Huguenot wine-makers in eighteenth-century Dutch South Africa. (with Johan Fourie) Economic History Review, forthcoming, 2014
The Wealth of Cape Colony Widows: Inheritance Laws and Investment Responses Following Male Death in the 17th and 18th Centuries (with Sophia du Plessis and Ada Jansen), Economic History of Developing Regions, Vol 28(1): 87-108, 2013

Towards understanding the impact of the international financial crisis on child poverty: Lessons from South Africa. In (eds.) Harper, C., Jones, N., Mendoze, R.U., Stewart, D. and Strand, E., Children in Crisis: Seeking Child-Sensitive Policy Responses. (with Margaret Chitiga, Bernard Decaluwé, Ramos Mabugu, Hélène Maisonnave, Véronique Robichaud, Debra Shepherd and Servaas van der Berg), 2012.
The Fruit of the Vine? An Augmented Endowments-Inequality Hypothesis and the Rise of an Elite in the Cape Colony (with Johan Fourie) in Amsdem, Di Caprio and Robinson (eds) The Role of Elites in Economics Development. Oxford: Oxford University Press. 2012.
'n Ongelyke Oes: Die Franse Hugenote en die vroeë Kaapse wynbedryf. (met Johan Fourie) - Tydskrif vir Geesteswetenskappe. Vol. 51(3): 332-353, 2011.
A History with Evidence: Income inequality in the Dutch Cape Colony (with Johan Fourie) - Economic History of Developing Regions, Vol. 26(1), 2011.

Residential Property Prices in a Sub-Market of South Africa: Separating Real Returns from Attribute Growth (with Michael Els) - South African Journal of Economics Vol 78(4): 418-436, 2010.
Dynamics of inequality in a newly settled pre-industrial society: the case of the Cape Colony (with Johan Fourie), Cliometrica Vol 4(3): 229-267, 2010.
The South African Labour Market in the Global Financial Crisis - recovering lost gains (with Rulof Burger) - Chapter for the Transformation Audit 2009, Institute for Justice and Reconciliation.
Dealing With Earnings Bracket Responses In Household Surveys - How Sharp Are Midpoint Imputations? South African Journal of Economics Vol 71, 2007
Under Review
Burger, R.P., Van der Berg & Von Fintel, D. (2012). The unintended consequences of education policies on South African participation and unemployment. Working Paper 11/12. University of Stellenbosch. - See more at: http://www.econ3x3.org/article/what-caused-increase-unemployment-late-1990s-were-education-policies-partly-responsible#sthash.NyEsYRDd.dpuf
Hunger in the former apartheid homelands: determinants of converging food security 100 years after the 1913 Land Act (with Louw Pienaar)
Slave prices and productivity at the Cape of Good Hope from 1700-1725: did everyone win from the trade? (with Sophia du Plessis and Ada Jansen)
The Unintended Consequences of Education Policies on South African Participation and Unemployment (with Rulof Burger and Servaas van der Berg)
Full CV (167 KB)